Follow me on Twitter for news, offers and most likely the odd bit of silly stuff.



@UKSpeedTraps
---
New Blinder Jammer
Blinder in Denmark have just announced a brand new laser jammer called the Blinder Compact HP 905
Has it got what it takes?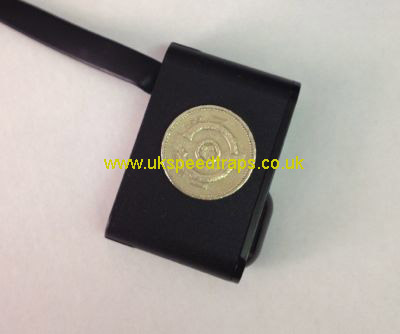 The NEW Blinder Compact HP 905 has clearly set new standards in features and size. The all new transponders are now some of the smallest on the market and use up rated laser diodes.
We gave the new blinder Compact a shakedown and you can read the review here.
Reduce your insurance with a camera
In Car Witness Cameras or Vehicle Black boxes. Can they make a difference to your insurance
It appears that insurance companies are now allowing customers who have in-vehicle witness cameras the advantage of a discount on their insurance premium. Insurance companies such as Towergate Risk Solutions are now offering witness cameras as standard to some of their customers.
Also know as video black boxes, these systems record Video, Audio, GPS Position along with speed and G-force and they offer vital evidence in the event of an incident.
One Taxi company saved over £500 per vehicle after having in vehicle cameras fitted.
Adrian Flux - Are Now Offering Customers 15% discount when they install A Blackvue in there Vehicle purchased
Turn it off to stop false alarms
Some manufacturers just make you laugh with what little they know
Talex have launched yet another product, this time its a Radar Detector. Nothing funny about that I here you say.
Well I noticed while reading is sales pitch that this new Radar Detector has "improved false alert suppression.
So I had to read on... They then continued by saying the following
Any Radar Detector will receive "false" alerts in built up areas. Technically they are not actually false alerts because the detector is picking up the correct signals, but from the wrong devices (i.e. not speed traps).

However, with the "mute" button, easy-access volume controls and the round centre on/off button, you can just set your detector to be on when you really need it (on motorways or country roads, for example) – where false alerts do not typically exist – rather than when you are stuck in a traffic jam in the centre of town"
So there you go, some top advice, if you don't want false alerts then turn your detector off, an bloody well hope there is not a speed trap round the corner.
---
Speed camera alerts in France
All systems now illegal whether radar detector or satnav/gps
While radar speed camera detectors may still be legal at home – the 2006 Road Safety Act did include enabling provisions allowing the Secretary of State to make regulations to prohibit them but this hasn't been done yet – the position is different abroad where many countries have laws in place banning the carrying or use of these devices.
For some years now it is has been strictly forbidden under article R413-15 of the French 'Code de la Route'(highway code) to have a speed camera detector in a car in France, regardless of whether or not it is being used.
Penalties can include fines of up to €1,500, confiscation of the device and of the vehicle.
Until recently this legislation didn't apply to satellite navigation or other GPS-based systems capable of displaying fixed speed camera locations as points of interest (PoI).
New law in France
Effective from 3 January 2012 French laws prohibiting drivers from carrying devices capable of detecting speed cameras have been extended to include devices able to warn or inform of the location of speed cameras e.g. satnav or gps systems capable of showing speed camera sites as PoI.
As well as now banning all devices capable of warning drivers of speed camera locations, the French government is installing around 400 new fixed speed cameras and is taking down road signs indicating the location of existing fixed speed camera sites.
What should you do
If you have a satnav capable of displaying French camera locations in France then you must at least disable camera alerts before driving in France. We recommend that you contact the manufacturer of the satnav for advice as it is likely that a software or database update is available that will actually remove camera data for France from the device.
If you have a satnav system built into your car then we recommend contacting the vehicle manufacturer in the first instance.
115 mph in a Fiat Punto? You're having a laugh
A man accused by police of driving at 115 mph in a Fiat Punto thought the accusation so ridiculous he enlisted an expert driver to help prove his new car was incapable of going that fast.
Law student Steve Lucas, who risked a large fine and losing his driving licence if convicted of being so far over the 70 mph limit, said his small Fiat hatchback was just too slow to have reached such a speed, newspapers reported on Saturday.
"I was happy to put my hands up and admit that I was driving at 85 mph but the idea that my little Fiat Punto 1.2 litre could manage 115 mph was laughable," he was quoted as saying.
Lucas spent 18 months fighting the charges, hiring a traffic consultant to test drive his Punto on a private racecourse. He found the best the car could manage, going downhill with a following wind, was 104 mph.
Police were finally forced to drop the speeding charges, although Lucas was fined £40 for driving without due care and attention.

TARGET BLU EYE, a new traffic safety system or a way of detecting emergency vehicles?
Every now and then someone makes something that will cause a storm. Will the NEW Target Blu Eye be the gadget to raise more than a few eyebrows.....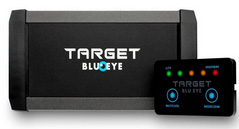 The Target Blu Eye is based on TETRA Technology that is widely used for the communication network between the different emergency services in most European countries. Thanks to this highly advanced technology Target Blu Eye is able to warn you in time for approaching emergency service vehicles.
They say it will detect,
Police cars (marked and unmarked cars)
Police motorcycles
Ambulances
Fire trucks
The innovative and new traffic safety system Target Blu Eye, consists of a central unit, a control display and an external antenna. The system is based on TETRA (Terrestrial Trunked Radio) technology. If an emergency vehicle, f.e. a police car, is nearby, you will be warned in time by an audible and visible alert. The signal strength meter on the control display allows you to see at the first glance if an emergency vehicle is approaching or traveling away from you. The detection range of Target Blu Eye varies from some hundred meters to about one kilometer. The range depends on the selected sensitivy mode and the traffic situation.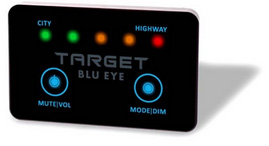 The use of Target Blu Eye is legal because the system is only informing the driver if an emergency vehicle is nearby. Moreover, Target Blu Eye makes no difference between police cars, ambulances and fire trucks. We would like to emphasize that Target Blu Eye is not able to decode the radio messages broadcasted by the TETRA network.
We plan to getone of these £900 units and review it. For more information contact TTW in Nottingham. 01159 599 995 and ask for Steve

The UK Speedtrap Guide's most popular videos. Some people accuse me of filing them with a potato, they are wrong I filmed it with an onion.
Back in 1996, video cameras were a little bit ropey.
---
Laser Jammer and Remote Control
Testing Service
Got one?
Not sure if its setup right?
Want it tested?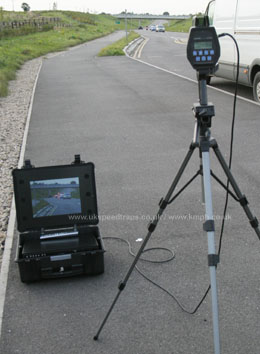 Above: Laser Gun and System Case
The UK SpeedTrap Guide now offers a unique service to test your Laser Jammer and Remote Control.
We offer tests using some common laser guns near Burton upon Trent.
Group tests are welcome and may get a discount.
Cost is £40 and most tests are held during the weekends and are always pre-booked. You may want to bring some tools along in case you need to adjust the system. Tests typically last about an hour and are held on a public road so we ask you to obey the law.
For more information please contact
the UK SpeedTrap Guide
Important Information:
The information gained in having your Laser Remote Control tested is provided purely for information purposes.
Laser Remote Control Tests are provided 'as is' without warranty or term of any kind, either expressed or implied, including,
but not limited to any implied warranties or terms of merchant ability, fitness for a particular purpose,
or non-infringement , all such implied terms and warranties are hereby excluded.
By having a test you agree that The UK SpeedTrap Guide, The Webmaster and associate
will not be liable for any direct, indirect or consequential loss arising from the use of the information
gained in the test, including without limitations, any lost profits, business interruptions, or other,
even if I The Webmaster is expressly advised of the possibility of such damages.
The Laser Remote Control Test is being provided by the webmaster or associate for the sole purpose of education.
It is in his belief that the spread of information is a worthy cause and that the information should be used
solely to satisfy one's curiosity and should not be used in any immoral or illegal way.
Furthermore, the webmaster shall not be held liable for the accuracy of the information gained in the test, or for the use or
misuse of the information gained in the test.
The above exclusions and limitations apply only to the extent permitted by law.
In short don't blame me if one day you get nicked for speeding.......
The police have plenty of other ways to get you...
Laser Jammer Testing with Sheffield Traffic Police
Some old 2006 fottage of a laser test done with Sheffield police
What are they doing now.
The speed camera detector business is still as active as ever, so what is going on in the UK industry now.
Road Angel - They have been one of the pioneers in the industry in getting GPS Speed Camera warning systems recognised by the motoring public and most likely have sold the largest amount of systems to date, now only have one product the newly launched Road Angel Gem. The Road Angel Gem is a connected device and therefor needs no updating by the user its fully automatic through the mobile phone network. The Road Angel Gem was supposed to be launched last year however is was several months late, It has a subscription of £65 per year for the live service.
POGO, formal Origin, POGO has remained the unit for connoisseurs, they have had several products and the most notable two units are the Origin B2 and the new Pogo Alert Plus, my weapon of choice, The POGO Alert Plus is a small highly specified GPS based unit supported by one of the best camera databases on the market. The POGO Alert Plus is a highly recommended product, it does have a £50 per year subscription for the camera data but it is worth it.
Pogo have now been bought by Road Angel, and since then its all gone a little wrong with Pogo being out of stock for the best part of 6 months.
Snooper continue to plod along with a mixed range of products, none of which are very inspiring in the market, the camera database is often reported to be out of date. Products like the 3 Zero a combined GPS, Radar and laser detector remain popular but the radar detection side is poor and suffers from false alarms
Cyclops have now moved into just selling phone apps and camera databases to customers such as Garmin, Navtec and Telemap that use the camera data data on their devices. The quality of the camera database very good
Morphious became Roadpilot.
Roadpilot have moved away from devices and moved into mobile apps and suppling camera data to other companies that need it. It was a shame to see their Road Pilot device go as it was another unit for the connoisseurs. Roadpilot have now been bought by Road Angel.
Embedded Technology went bust and were bought by Adam Blair who formed Talex .
Talex continue to sell several devices from GPS warning systems to Radar detectors. It appears they have had a few run ins with trading standards and there are websites detailing poor service. Talex charge for its database.
Novus Systems went bust and were bought up by another company, Daltec, and they formed Novus Automotive.
Novus Automotive continue to sell speed camera detectors although, they have now stopped production of the best selling and award winning Novus GPS Rider and replaced it with a shared product from Wikango in France. It offers similar features to the old rider along with an European database. The UK database is free to update but has suffered from a lack of updates and appears to muss cameras.
Novus have now pulled out of the Camera Detector market and no longer do any products.
Coyote tried to sell a product in the UK though Novus Systems and then Cobra, it failed to take off. It was the first proper self updating units and should have done well.
Stinger, they continue to sell in the UK although very small amounts due to the high price and the fact that the UK market is better served by a GPS unit rather than a radar detector
Invisible Beltronics
Beltronics STiR Plus Euro Custom Install and Review.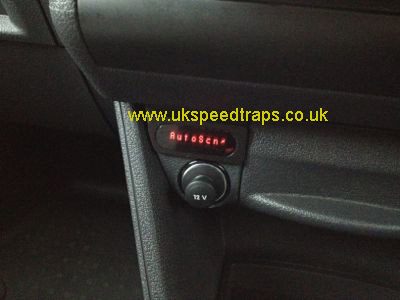 We have just finished doing a custom install of the Beltronics STiR. The Beltronics STiR is a stealth install GPS, Radar Detection system making it ideal for installs where you don't want anything on the windscreen of you travel through countries where these devices are banned.
You can see our install here of the Beltronics STiR Plus
---
Ireland's Garda go into overtime with 45 new speed camera vans
The Irish GoSafe consortium  includes Spectra, French firm Egis and Australian company Redflex. Spectra is owned by millionaire and hotel owner Xavier McCauliffe a well known Fianna Fail supporter. GoSafe is also the name  used by the the mobile speed camera vans in Wales – but there is no connection between the two.
They will operate  just 45 vans with cameras that will cover  the 600 or so  locations.  They are contracted to provide monitoring cover  for 6000 hours a month  – which works out at just  4.5 hours per van per day.
So – when  the Gardai tell us that the cameras will be operating 24 hours a day 7 days a week – what they really mean is that at least one camera may be operating in he country at any given time  – but not all of them .
The GoSafe 5 year contract is costing the State  €65 million  which works out at about€180 per hour of monitoring .
With a speeding fine costing €80 – if the the vans catch 162,500 speeders a year  – the state will recoup the cost of the private contract. That works out at just 10 speeding fines per van per day.
Of course – the main aim is to reduce car speeds and hopefully reduce deaths and injuries – which if it works is worth the money.
The locations of the camera vans should be available on Garda.ie
---
420 MPH in a Taxi
A cab driver has been accused of speeding in his Vauxhall Cavalier - at 420mph!
Tom Matthews was snapped in his 12-year-old diesel car in a 30mph zone. He received notice of a £60 fine and three penalty points - and then he saw the recorded speed was 420mph.
"I drive an old Cavalier, not a jumbo jet," Tom, 34, told The Sun. "According to this I've broken the land speed record."
Tom was clocked as he drove a woman home in Newport, Gwent, at 2.20am.
Mid and South Wales Safety Camera Partnership apologised and blamed "an employee processing error".
Tom says he will fight the penalty notice if he has to.
"There has been a printing error. If they insist I was going that fast I should be a Grand Prix driver - I'm wasted in taxis," he said.