Novus Rider 700
The New Novus Rider is a great product and is certainly an upgrade from the old Novus Rider. Offering a very stylish case, longer battery life and now with a FREE European Database as part of the package.
You still get all the great features making it suitable for both cars and motorbikes
Warnings of Fixed, Mobile and Red light cameras
Average Speed Camera Warnings
Plug and Play
Pre loaded Database UK and Europe with free updates
Cordless design
LED Display
Side warning LED's
Voice Alerts
Speed Limiter Function
Motorcycle friendly with built in earpiece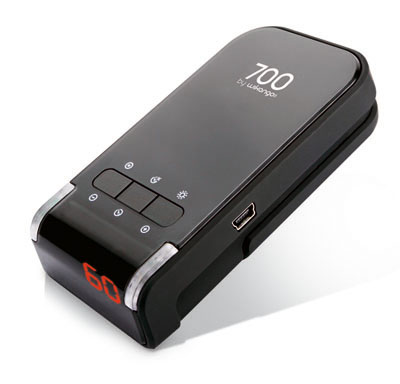 The Novus Rider 700 is the brand new successor to the highly acclaimed Novus GPS range. Using the latest military derived GPS technology to visually and audibly alert you to upcoming safety cameras, camera van and laser gun sites in the UK and Europe.
The Novus Rider 700 also displays the speed limit at camera sites, so you are able to concentrate on the road ahead and not on the surroundings. Plus, it's 100 per cent legal. Powered from a cigar lighter or by its internal battery, it takes just seconds to set up and is ready to use straight from the box.
The Novus Rider 700 warns you about fixed speed cameras, red light cameras & danger zones and even calculates your average speed on point-to-point average speed enforcement zones (average speed cameras). It also has a database of the most commonly used mobile sites, alerting you when you approach them.
The Novus Rider 700, you get smart functions that will soon become essential: visual alerts with diodes, speed limiter that warns you when you reach a user defined speed limit, memory to save your own personal points… Further more, with its headphone socket, the Novus Rider 700 can be used on a bike!
A thorough database & free updates!
 Novus Rider 700 is uses the Novus database, recognized by many professionals as one of the best in UK. You can update your unit with the latest camera locations in the UK and our European data is provided by Wikango the leading database for Europe free of charge for the lifetime of the unit.
Although every effort is made we cannot guarantee 100% accuracy, to take advantage of the free updates you will require a PC with internet connection.

Wire Free Operation
 The Novus Rider 700 has a built in battery which will last up to 8 hours before charging! This means not wires dangling over your dash, but if you do get caught short the unit can be charged from the cigar lighter in the car.

Specification
Display: LED
Size: 94 x 51 x 21.8mm

High capacity battery

In built GPS antenna

USB connection

Free updates

Earphone socket: Yes

Display current speed: Yes

Over speed bips on alert zone: Yes

Compatible with Windows XP, Vista & 7 (not Mac compatible)

1 Year warranty

Contents:


Wikango 700
Battery

USB cable

12V car accessory connector/charger
Magnetic dashboard mount

User manual