Beltronics STiR Plus Installed Radar/Laser Detector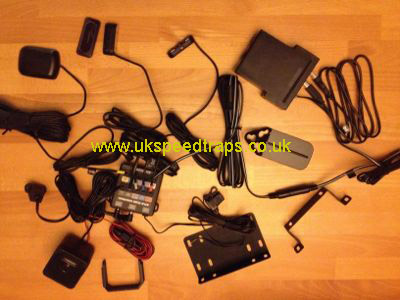 Beltronics STiR Plus Radar/Laser Speed trap Detection System
With a ban on early warning systemsstill kicking around this stealth kit could be the answer to all the problems of windscreen mounted systems, including the problems associated with heated windscreens. If you travel into Europe or Southern Ireland then this is a must have system or maybe you just want to hide the system.
The updated STiR kit is yet again the "dogs dangly bits", it's performance is quite simply brilliant ....
With some cleaver design and careful tuning of the unit it offers outstanding performance unlike any other on the market. It is a component system allowing you to install all the parts in convenient locations and gain the advantage of a full stealth install.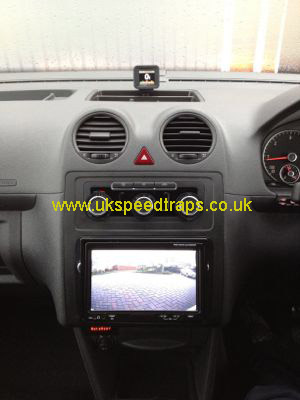 This top-of-the-bill product from Beltronics combines a GPS speed camera database with highly advanced stealth radar detection. In fact, the Beltronics STi-R Plus is a speed camera locator with an extra functionality, Police Verification. The product does not include radar detection software. For countries where radar detectors are legal you can download the radar detection software into the Beltronics STi-R Plus system. Thanks to this combination you have the ultimate protection against all kinds of radar, red light cameras and average cams in whole of Europe!

The Beltronics STi-R Plus is the most advanced custom installed camera location system in combination with exclusive detector capability including X, K, Knarrow, Ka and Ka-narrow. The system is invisible for the police RDD. The combination of new technologies in combination with the use of a GPS speed camera database the Beltronics STi-R Plus reduces falsings to an absolute minimum.  This makes the Beltronics STi-R Plus the ultimate defense systemin this price band.
Features of the Beltronics STi-R Plus
Highly advanced GPS radar system

Speed camera database includes all kind of fixed speed controls, including red light and average speed cameras specs for whole of Europe

Stealth radar detector, invisible for police RDD

Includes X, K narrow and Ka narrow bands for protection against all mobile speed 
traps in Europe

Considerably less falsings thanks to Ka and K band segmentation

Deleting radar software in a couple of seconds if necessary

Adding or removing specific locations to the GPS database

Small sized display and control unit for easy installation in the car's interior

Alerts by speech and text

2 years guarantee
Specifications of the Beltronics STi-R Plus
Operating Bands
X-band 10.525 GHz ±25 MHz
K-band 24.150 GHz ±100 MHz
K-narrow bands in GHZ:
K1: 24.050 -24.109K2: 24.110 -24.174 K3: 24.175 -24.250
Ka-band 34.700 GHz ±1300 MHz
Ka-narrow bands in GHz:
Ka1:33.392 -33.704Ka2:33.704 -33.896Ka3:33.886 -34.198Ka4:34.184 -34.592Ka5:34.592 -34.808Ka6:34.806 -35.166Ka7:34.143 -35.383Ka8:35.378 -35.618Ka9:35.595 -35.835Ka10:35.830 -35.998
Radar Receiver
Dual-Horn Antenna Casting
Superheterodyne, dual LNA's
Scanning Frequency Discriminator
Digital Signal Processing DSP
Display Type
280 LED Alphanumeric
Bar Graph, Threat Display™ or Tech Display™
Automatic, plus 4 levels of fixed brightness including full Dark
Power Requirement
12VDC, Negative Ground
Sensitivity Control
Highway
AutoScan
City and City NoX
Additional Patented Technology
AutoLock™
Mute/AutoMute™/SmartMute™
TotalShield™ TechnologySettings
Settings
Pilot
GPS
AutoLock
Speed Check
Meter
AutoMute
Units
Voice Alerts, Bands, Markers


Fitting.
Any doubt about fitting it yourself then don't ask the supplier to recommend someone for the job.
Take your time to plan it out before you start fitting the system, practice run all the cables first.
Radar/Laser head Fitting.
In my case I mounted the head behind the grill and mounted the unit as high as possible. Its important that it has a clear view forward if you want the laser detector to work and very important that no metal is in front of the radar head.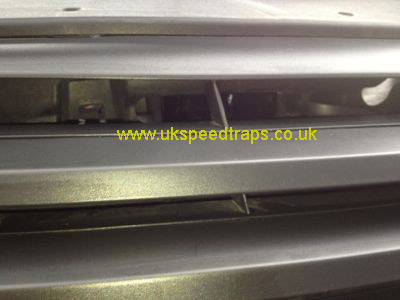 The Radar Detector head installed behind the grill.

You get a fair bit of cable to connect the radar/laser head to the control unit, there is a connector between the two and the connectors that allow the cable to connect to the control. This is to allow you to go through a small hole in the bulkhead first.
Display and Control unit fitting.

Once the radar/laser head is fitted you need to sort out the inside of your car and where you plan to place the control unit and display, take your time on this one, keep it low and out of sight to outsiders but in a place where you can see them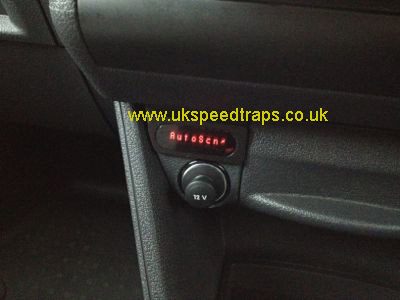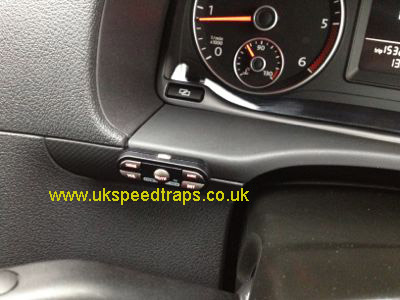 The STiR display is fitted next to the ashtray and the control unit next the instrument console.

There is a chose of holders for the Beltronics STiR display, a fitted dash mount frame or stick on mounting. I close the fitted frame and cut into the plastic trim as it not only looked better, but it looked like part of the vehicle. You get a template to make life easy in cutting the hole.
You get plenty of screws and a good mounting bracket for all the components. Tie wraps, Velcro and sticky foam are also included.
Powered Speaker and Junction Box
Both of these items were hidden down under the centre counsel, you don't need access to them in any way and the speaker is plenty load enough to deal with the trim.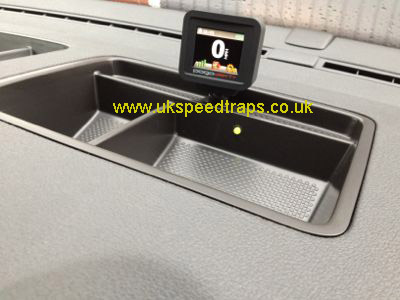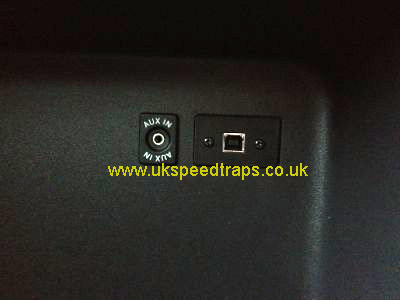 Warning LED
There is a warning LED you can place anywhere to show you the status of the system.
USB Port
Decide on the best place to fit the USB update port, I went for the glove box as the best location.
Overall installing the Beltronics STiR Plus took about an three hours and was quite easy to do, it looks great in the positions I place all the kit..
GPS Antenna
This was easy to hide under a thin part of the dashboard.
Programming and activating
After fitting you need to set up the system, you need a PC to do this and the software off the Beltronics Website, it is easy to do and allows you to update the fixed locations and also the software such as which radar bands to activate. K band fro example has been segmented to help reduce false alarms and this works very well.
Can we recommend it, YES, we can.
This is a very good stealth install kit with a stunning performance that out performs the rest at an exceptional price. Combining GPS and Radar/Laser detection in a install system is the way to go, False alarms are infrequent and easy to deal with. Radar detection range is very good considering how hard a Gatso is to detect, the GPS adds that extra advantage. Software updates are easy to do.


What do we like.
What don't we like.

It's performance

Stealth install

Selectable Bands

Loud Clear Sounds

Size

User functions

Low False alarms

Build Quality

Instructions

Warranty


Its a bit pricey

No integrated jammers that work in the UK